5 Tips for Getting Instant Traffic to a New Website
9 January 2019 George Svash Leave a comment ALL-HANDS SEO
There are several vital metrics for any brand new website. Particularly, marketers prefer focusing on website traffic and conversions, and it's easily understandable – these metrics demonstrate your success. But what to do and where to start if you know only a tiny bit of marketing? RankActive is here to help you out.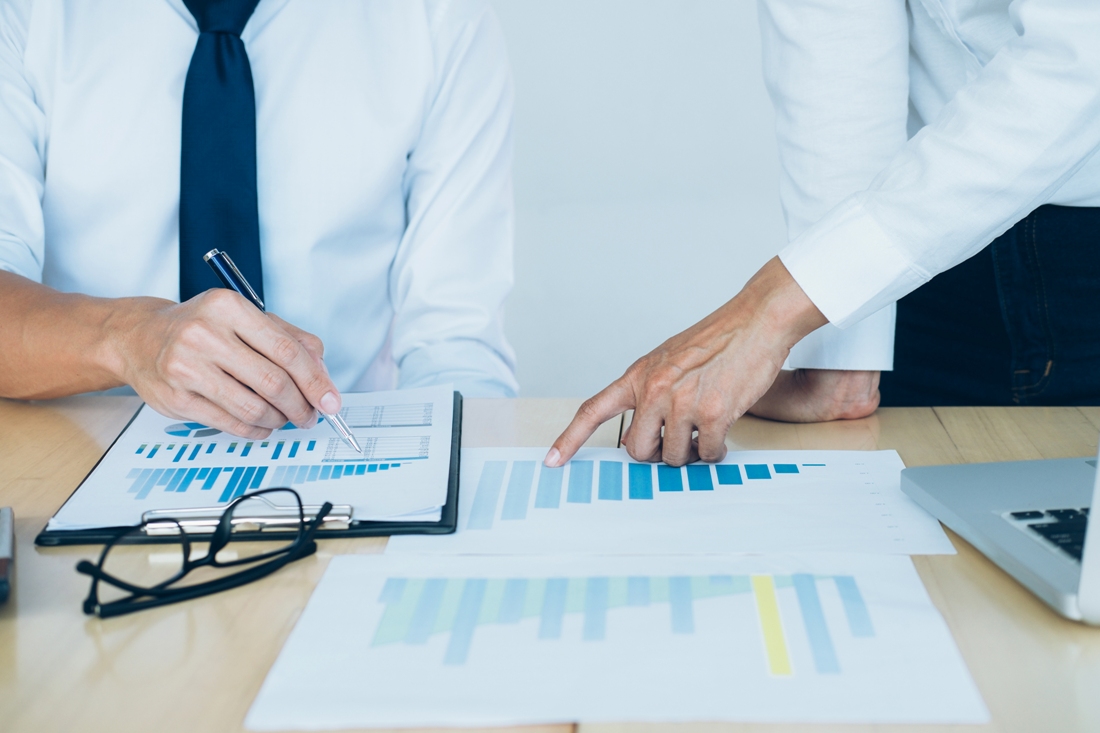 Today, we're providing you with 5 actionable tips raising the traffic of your online business within several weeks. By the end of this article, you'll have a list of crucial steps to start promotion right away.
Tip 1: Use the Right Keywords (i.e., Answer the Right Questions)
Keywords reflect the overall website content. If you gather just some of the keywords in one place, you can tell what a website is about. The question is how to choose the words which will reflect the thoughts of your potential customers.
Marketing experts suggest these two main directions:
What needs do your customers have?
When do your customers need a certain product or service?
Using keywords wisely, you create user journeys on your website. Usually, we think about user experience as a design matter, but people get the biggest part of information by reading.
You can start simple and just type in a general topic which is interesting for your audience in Google. For example, here's what Google suggested us in addition to "SEO strategy":
Let's say you have an article on your website with a heading similar to this: "SEO Strategy for E-commerce Websites: Examples for 2019". It looks like a winning combination of 3 keywords you found on the web.
But with time, these Google searches won't be enough for the content strategy, and your business will demand a high-quality tool by your side. RankActive analyzes keywords from Google Autocomplete and Google Related Search to help find keywords on any subject. There's a separate section in the tool called Keyword Finder. It deals with related, similar, suggested, and ranked keywords along with AdWords ideas. The interface is very simple even for beginners:
Now when you got to know keywords a little closer, let's move on to the content itself. What information would speak to your customers?
Tip 2: Create the Best Content
No matter what keywords are used in the headings, there are some general rules that make people stay on your website and actually read the text. The more time people spend on the website, the lower bounce rates you eventually get (the bounce rate shows how many users leave a website after reviewing only one page).
The best writing tips:
Start with an appealing introduction. Be it a blog article or a page with the service description, hook readers in from the very beginning. Depending on the number of symbols, you can start by telling a short story, describing the customers' problem, or listing their benefits.
Make the paragraphs short if you write a long text. The longer the text, the shorter its paragraphs. Some writers even use 3-lines text passages to make content readable.
Incorporate "Bucket Brigades." These are very short sentences (often containing only one word) aimed to attract attention. They look similar to this:
Now:
You can check the texts on your website and give instructions to your content writer if necessary.
And here are other Bucket Brigades that have the same effect:
That said:
For example:
However:
Even better:
Look:
This way, we can make content attractive, but is it possible to build loyalty with it? You can go further and start writing blog articles on a regular basis. If people read useful insights and clear guidelines, they will use this source of information again and will gladly follow the updates on your website.
Tip 3: Add Enough Internal Links
Internal linking means you create links between pages within your website. If you write a blog post and leave anchors for other posts, it means you add internal links. Such links can be placed on any website page, and they help a lot in any strategy. It doesn't mean you need dozens of links at once, but a tiny bit of them help users and search bots navigate your platform.
Rules of successful internal link building:
Consider the amount of content. Not every company spends time creating new content regularly. But let's face it: the more content you have, the more links you can build and attract new readers.
Don't neglect anchor text. A link on its own doesn't always seem attractive to a reader. In this case, the link's context will play the main role. Here are two examples:
"You can avoid mistakes in your [SEO strategy] if you follow these rules."
"[Successful SEO strategy] is a key factor that will put your business to the top positions in Google."
You could've noticed how a negative or a positive context influences the overall perception of the sentence, so "blind" linking does more harm than good.
Provide relevant content.The link should always lead to the content mentioned in the anchor text. If your promise to tell about an SEO strategy but instead demonstrate an article about marketing trends, website visitors feel frustrated and immediately lose trust to your platform.
Know when to stop. For the text not to look spammy, there should be a limited number of links. Try using this formula: 1 000 words of text = 5-10 links.
Tip 4: Use Social Media Channels
Social media are not just a trend – they are a part of our everyday routine, so it's not surprising that many businesses create and develop their social media accounts. If you want to attract more traffic to your website, this is a great place to share a piece of your expertise.
There are a few hacks of social media sharing for the start:
Optimize your posts depending on the platform. Posts on Facebook and Twitter differ a lot, and it's better to do your own research for the post optimization. Let's take Facebook as an example. First off, you should provide a high-quality image, then work on the description (at least 80 words), and only after that, you can put a link to the website.
Stick to a schedule. There will be some posts that demand immediate sharing, and some of them will be posted once or twice a month without any hush. In this case, schedules for each social media platform become a vital thing – you're always on time for users, and they're not overwhelmed with too many posts from you.
Post at the right time. This hack is useful if your audience lives within 1-3 time zones. Every platform has its own "hot hours" with the maximum number of visitors. You can use an infographic provided by HubSpot to learn more about the best time for posting on Facebook, Twitter, Instagram, etc.
Let users share your content or its parts. Let's say a user would like to save a quote from a text for later. He can highlight a text part and share it in the social media – it's always better to provide more options for sharing.

And it's obvious that an article per se should have sharing buttons for at least Facebook, Twitter, and LinkedIn platforms.

Don't be repetitive. Even if a post didn't get the attention it deserved, don't try to post it again in a couple of days. Such behavior would irritate your followers – they want to see more interesting materials instead.
Tip 5: Try Guest Posting
In the previous tips, we focused on your website and social media, and now it's time to broaden up these borders and try guest posting. Guest posting is publishing an announcement or an article on a third-party website.
First of all, you should start with your own research on the authoritative web sources of your industry. The most well-known are Entrepreneur or The Verge, but at the same time, they have a very broad specialization. You can make a list of 5-10 sources where your article would look appropriate and interesting for the readers. By the way, RankActive also welcomes authors for collaboration – just follow our simple guidelines.
Each publisher has its own guidelines on how articles should look like and what tone they should have. If you follow these guidelines, your publication will look natural among others and readers will continue reading and follow the links you left. Also, such guidelines contain info on how many links you can provide in the article (they are called backlinks or inbound links).
Two more terms you need to know are nofollow and dofollow links. Backlinks on the authoritative sources are usually nofollow. Nofollow links are not recognized by Google crawlers, so they don't have an impact on your rankings. But when it comes to increasing traffic, they play the same important role as dofollow links. Dofollow links, on the contrary, are recognized by search engines.
Usually, any link is dofollow by default and becomes nofollow after adding the nofollow tag to it. It looks similar to this:
<a rel="nofollow" href="https://rankactive.com/"> all-in-one SEO toolkit </a>
That said, readers won't notice any difference. They will only see your great content, and if your article meets their expectations, they'd be interested to follow the links you left in the text.
Bonus Tip: Use RankActive to Track Your Success
How will you know that your efforts bring effective results? RankActive provides you with all the necessary instruments. Here you can get the most valuable metrics and even more.
In Ranking Overview, you can monitor the overall traffic value as well as the number of ranked keywords. You can also check positions of every keyword on your page in Detailed View. To monitor the sources of your traffic, go to the Analytics section:
With RankActive, you can compare your progress with competitors and make quick website check-ups. We also created the detailed Help section, and our support team can answer any questions about the tool.
Speed Up Your Success
The way to high traffic starts with a step-by-step strategy. Today, we've reviewed the most common practices. But even though these tips are known by lots of marketers, not all experts use them wisely.
The work begins with keywords and ends up with publications on third-party sources. You gradually move forward, crossing the borders of your web platform and appearing in social media and on authoritative websites. And while you're doing this, RankActive will keep an eye on your progress, delivering regular reports on traffic, ranking, and website overview.
Tags: drive traffic, Keyword Finder, long-tail keywords, new website
Like this article? There's more where that came from.