Shifting From Old Standards: New Platform Interface Update
4 June 2018 Philip Volna Leave a comment WHAT'S NEW
Hey guys! We are happy to announce that we're rolling out an update of our platform's interface!
It was quite a bit of a challenge, but we made it! What it means for us is not only a fancy-looking, beautiful, modern and stylish interface, but also it means that we're shifting from the old standards! The new design represents our clear intentions to deliver the best possible solutions for you. It also depicts our desire and goal to keep in touch with the accelerating pace of changes in the tech world.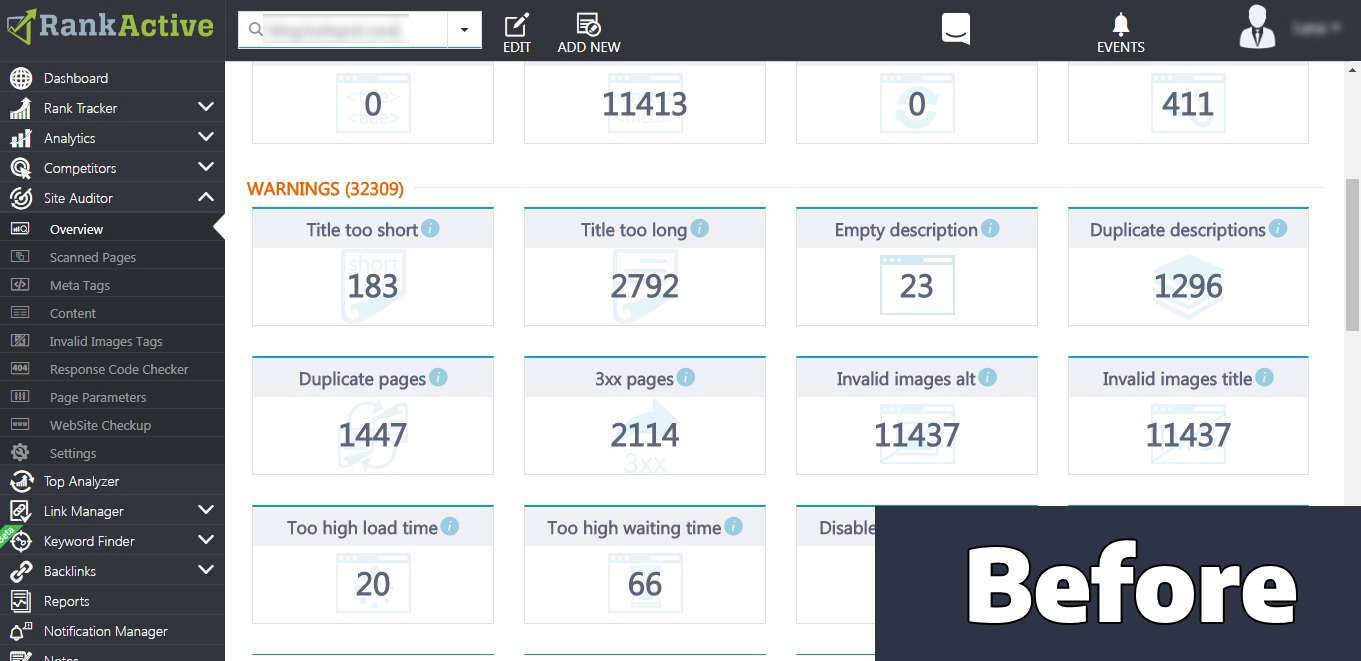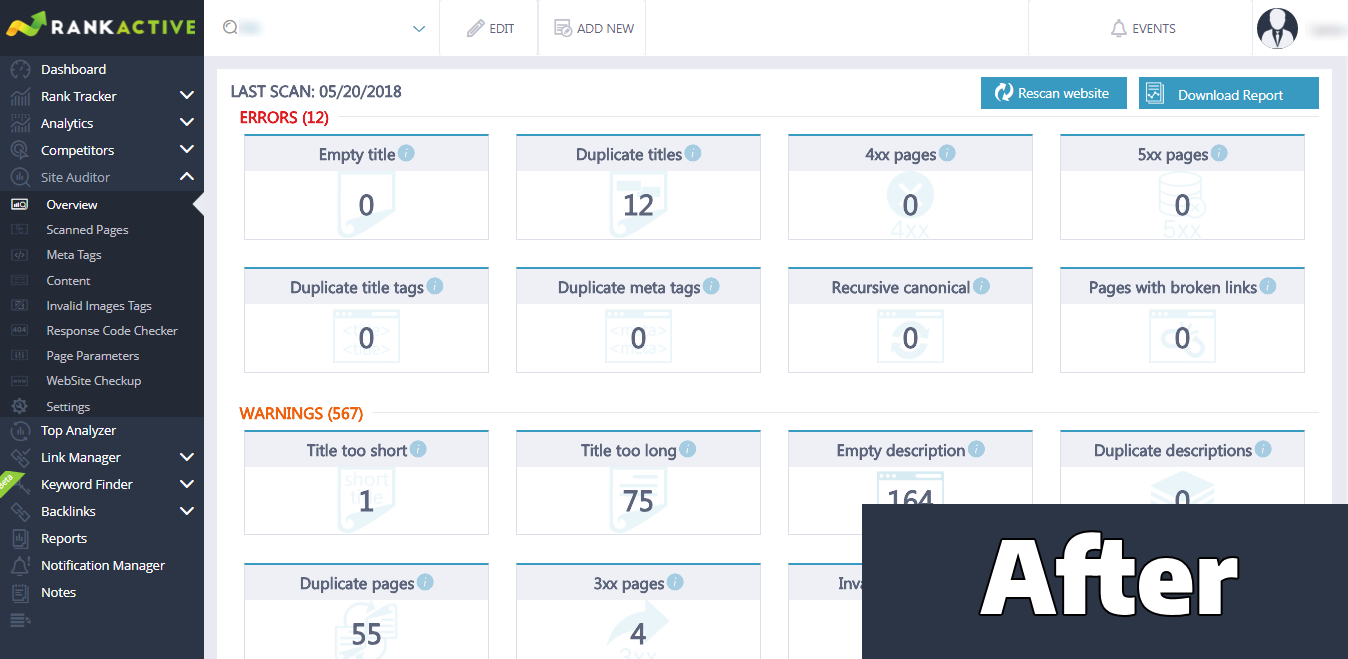 You can also switch between the themes. There is a light theme and a dark one.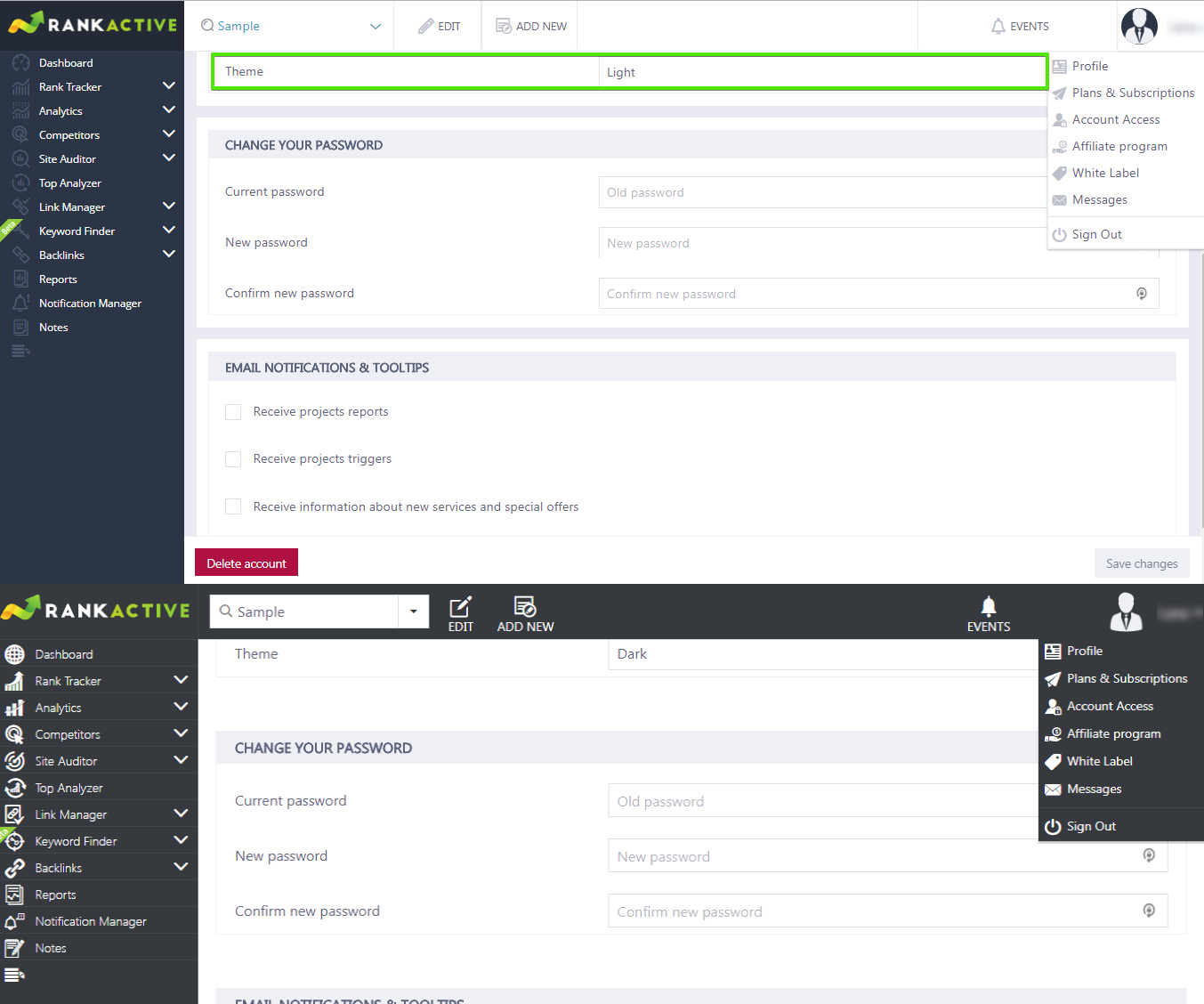 The newly customized business-looking design is now a foundation for us to improve the speed of the platform in the nearest future. That being said, the keyword research, loading time, scanning and other features will be faster very soon. This is what we are currently working on.
We are constantly updating and improving in order to reach our goals in satisfying our customers' needs. We are grateful that you're supporting us in every way possible. Our clients are the source of inspiration for us and you, guys, are motivating us to work effectively and productively as always.
Register today, if you haven't yet, it's FREE:) And keep in touch with our upcoming updates! Stay awesome!
Tags: RankActive News, update
Like this article? There's more where that came from.